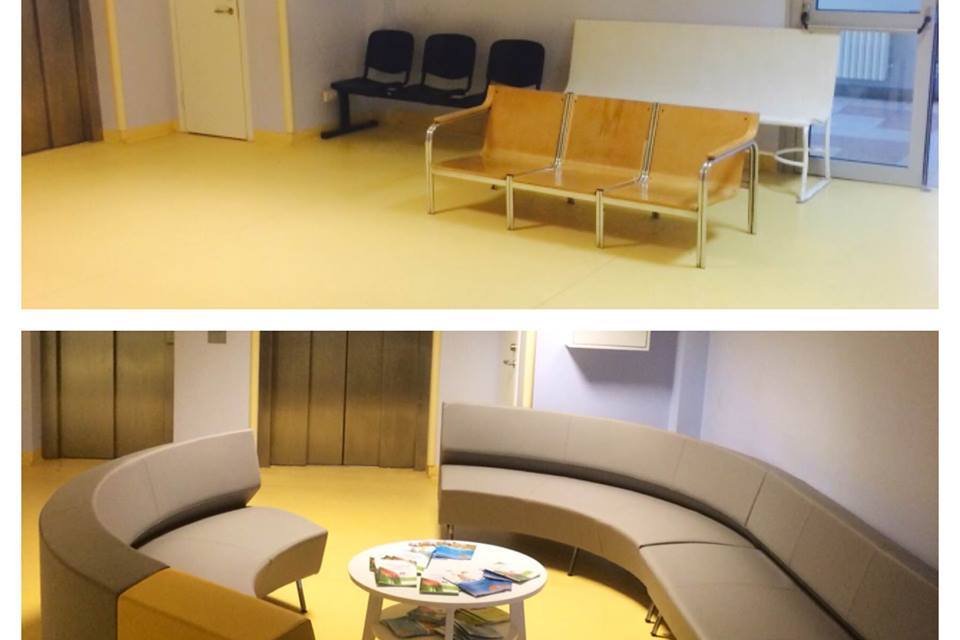 At the Children's Hospital there are several rooms where parents spend long hours waiting and hoping, therefore we are glad to give at least some support to parents at this difficult time. On behalf of the children's parents and the hospital staff, sincere thanks to donor Klāvs Vasks for the support! Every day we see that an orderly and comfortable environment helps us; therefore we are thankful for the contribution which is already now used by parents and children!
The waiting room near the surgery unit is the first room we were able to improve owing to the donation. While the child has the surgery, parents stay all the time here; as we could see from photos, there used to be just a row of benches where parents could sit down; now there is a comfortable and partitioned off recreation/waiting area.
The second place we managed to redecorate and accommodate is the parents' room in Intensive Therapy (Reanimation) where parents can take a break from sitting on the chair next to the child in the ward. In Intensive Therapy parents are near the child all the time, therefore it is important to be able to take a short rest, talk to the relatives or just stay alone. The meeting room in the Intensive Therapy is a place where parents can talk to the doctors; we managed to get a new sofa for it and "retire" the old one.
Likewise, at the Vienības gatve site, we have been able to improve the conditions for parents of the babies in the Neonatal Intensive Therapy, as well as for the expecting mothers in the Genetics, whereas we have set up a breastfeeding room and a recreation and playroom for children at the Gaiļezers site!