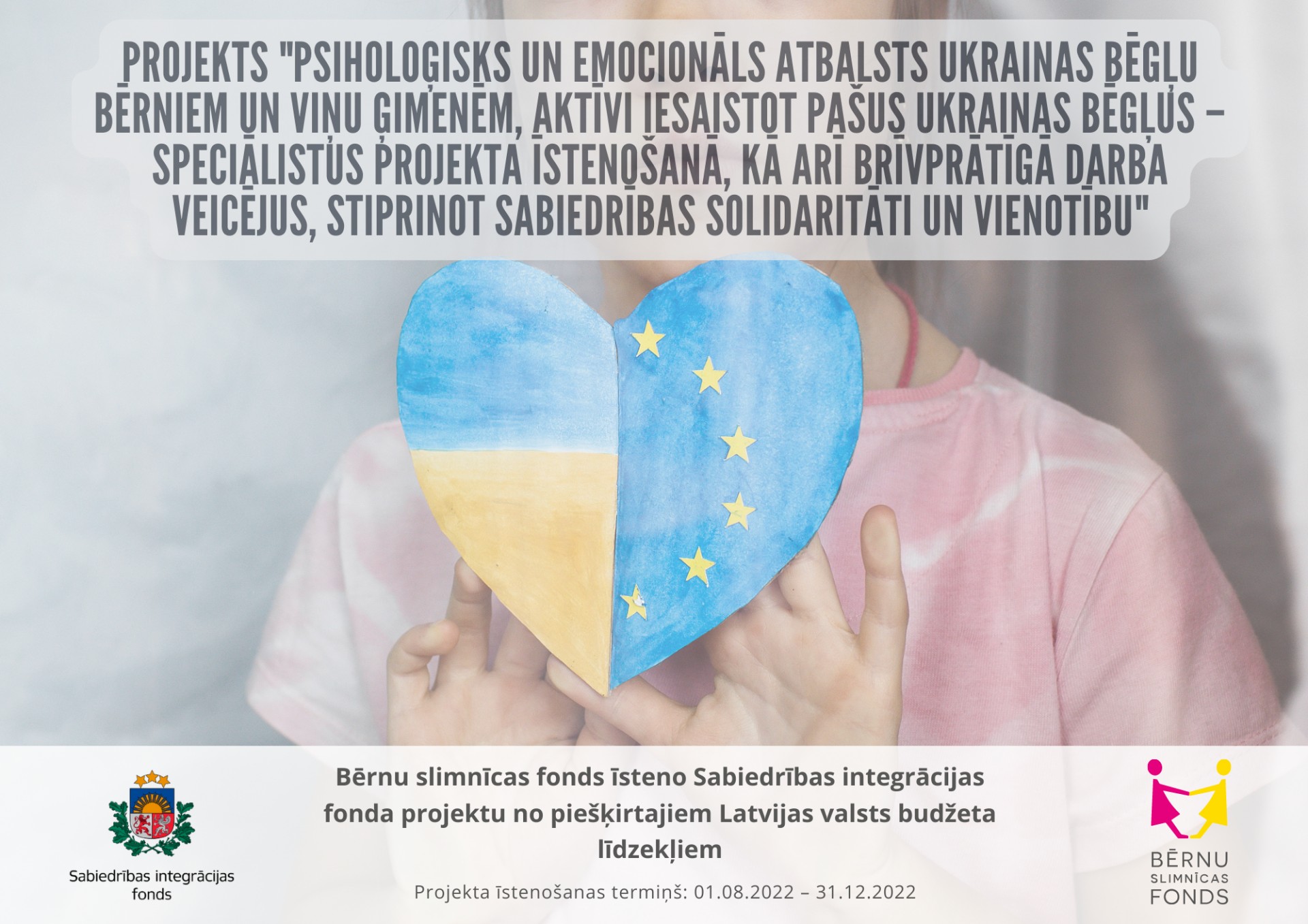 __________________________________________________________________________________________________
January 9, 2023
15 animated short films "War Through the Eyes of Ukrainian Children" have been created
The Children's Hospital Foundation has created 15 animated short films from the drawings made by Ukrainian refugee children, where they express their experience in the war and optimistic hopes for the future.
The authors of the drawings are Ukrainian children who have found asylum in Latvia and received psychological support from the Children's Hospital Foundation employee, child psychologist Natalia Urus from Ukraine, at refugee support centers in 1 Kalku street and community center "Common Ground". Through these drawings children have expressed their traumatic experience in the war, their fear and insecurity, but have also added a positive ending to the story. The authors are children aged 4 to 12. Their experience in the war differs, but the unifying element in all stories is fear and insecurity, as well as hope that the conflict will end as soon as possible and they will all be able to return home in peace.
The shorts films were created with the aim of providing support to all Ukrainian children who have gone through the traumatic experience of war. The narrative of these stories reminds us that it is an experience that no child should go through. The animation of these films was also entrusted to the Ukrainian refugees who have found asylum in Latvia. One of the volunteers involved in the project carried out his work while in Ukraine, and despite electricity disruptions caused by Russian attacks fully participated in the creation of the animated short films.
Playlist of all animated short films in English:
Playlist of all animated short films in Ukrainian:
The project is financially supported by the Society Integration Foundation with the funds allocated from Latvian state budget. The Children's Hospital Foundation is responsible for the content of the films.
#NVOatbalstaUkrainu