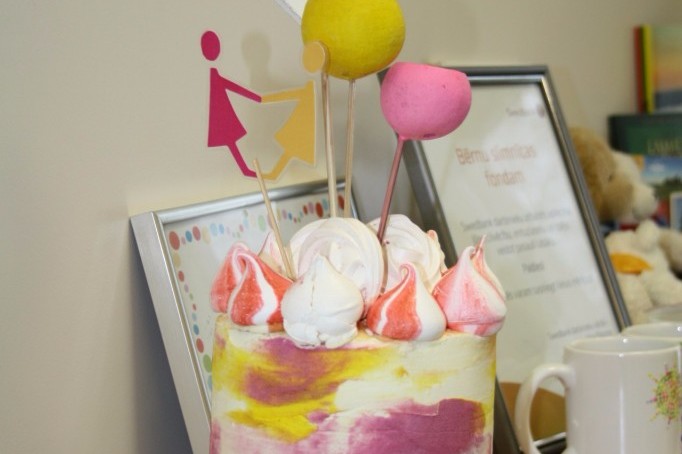 This year the Children's Hospital Foundation celebrates its 15th birthday!
Many thanks to the colleagues from the Children's Hospital for the colorful surprise on a white Friday morning!
Children's Clinical University Hospital: "Everybody has his or her own best friend. The Children's Hospital, too, has its best friend already for 15 years – the Children's Hospital Foundation, that always helps at hard times and is in the know of all events on a daily basis. Most sincere thanks for everything! You are not able to write it down, nor say it in words, therefore we say thank you from our hearts! "
Yes, this is true – the Children's Hospital Foundation is celebrating its 15th birthday this year, and we, too, thank from all our hearts to everyone who during these 15 years has helped children to recover! Your support has been very important and sometimes even decisive in the lives of many children and their families! During these years, we have tried to set up a team that helps a child, and we are glad and happy to work together with wonderful doctors, nurses and other colleagues in the hospital, and the fantastic and loving parents of our children, who sometimes seem to have superhuman endurance and patience.
This morning, each of the hospital departments had written its congratulations on a card attached to a balloon, and we want to share the text on one card, given by the Emergency and Observation – let this be of use for us to proceed with the good deeds in the future: "The one who takes fills his palms. The one who gives fills his heart."
Let all of us have our hearts filled also in the future!