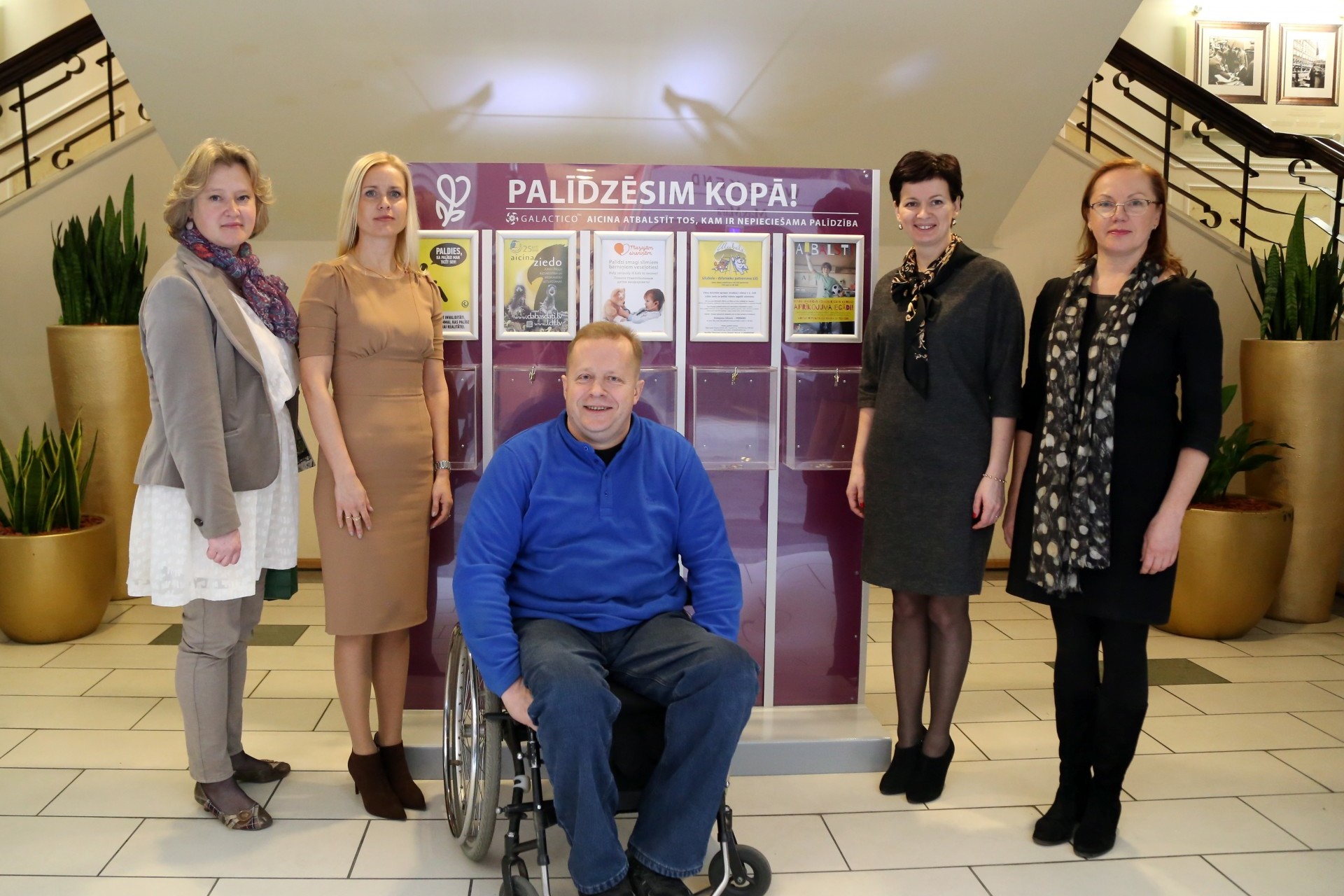 During the Galactico charity project 'Charity Wall — Let's Help Together!', people who visited shopping centres donated 11 914 EUR in total in 2017, that were granted to five public organisations — association of disabled persons and their friends Apeirons, Ziedot.lv, Latvian Fund of Nature, animal shelter 'Ulubele', as well as the Children's Hospital Foundation.
Funds donated to the Children's Hospital Foundation were spent on the purchase of armchairs, enabling to improve the staying conditions for parents in the Children Clinical University Hospital. "Mother and father are the most important people for a child in the world, and their presence at hard times is very needed. When entering the Children's hospital, both children and their parents feel scared and uncertain. If we create an appropriate environment for them, we help the child feel safer and promote his recovery process. The armchairs we have purchased are specifically tailored for the hospital environment, overload and frequent disinfection," tells Ieva Lejniece, the Executive Director of the Children's Hospital Foundation, expressing gratitude to all contributors for their support.
Donation boxes to collect funds for different charity purposes are placed in all five Galactico shopping centres — Alfa, Mols, Dole, Origo and Galerija Centrs. Over three years since the program was launched, shopping centre visitors have donated more than 30 thousand EUR.