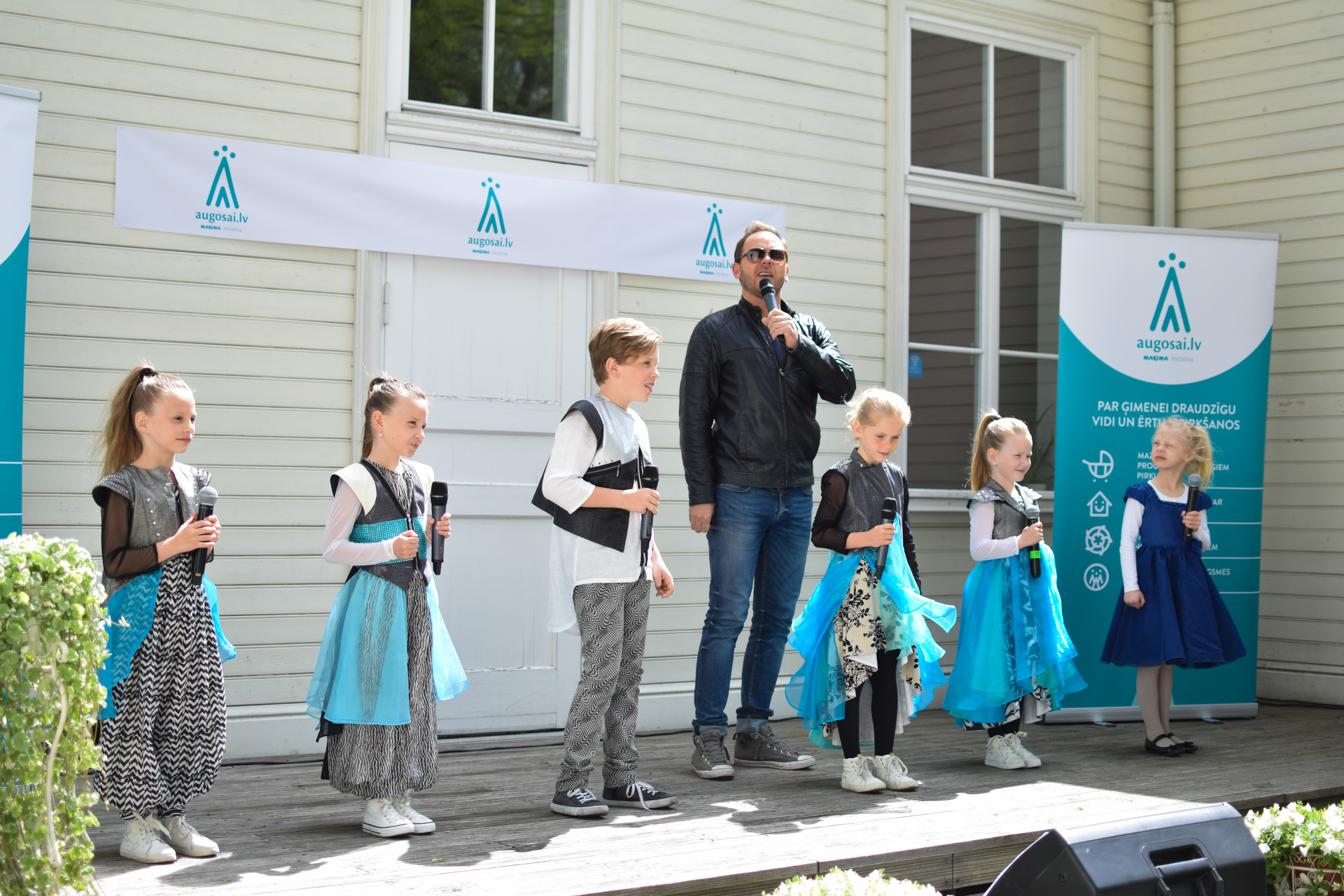 For the third consecutive year, little patients from the Children's Hospital, their parents and hospital staff have jointly celebrated the International Children's Day at a special garden festival.
On June 1, at the Children's Hospital, everyone was happy, because together they managed to create a warm feast! Sincere thanks to all those who helped and supported, and let's meet next year at the Children's Hospital Garden Festival No 4!
The festive feeling was provided not only by healthy snacks and different attractions, but also by visiting Latvian hockey and basketball players, encouraging and inspiring children to engage in physical activity.
16 different catering companies took care of the festival menu, offering varied and healthy food at the Garden Festival. Among them: Hotel & Restaurant Neiburgs, Stockpotriga, Restaurant KID, UNCE eco and natural things, virtual market of fresh products Svaigi.lv, Pica Lulū, gourmet movement Gardu Muti, Mālpils Manor, restaurants 36.Line restaurant, Entresol, Restaurant Le Dome, Hotel Radisson Blu Restaurant and Accorhotels Group Hotel Mercure Riga Center, Pullman Riga Old Town Hotel and ibis Riga Centre restaurants, as well as Orkla Confectionery & Snacks Latvia brand Spilva together with A/S 'Rīgas Dzīrnavnieks' brand 'Herkuless'.
During the Garden Festival, the children, together with basketball players from the basketball club VEF Riga and the Latvian Women's Basketball Team, competed in scoring shots, but not only children, but also adults, took part into the intense table hockey tournament with the Ice Hockey Club 'Dinamo Riga' players, creating a lot of positive emotions, laughter and a really excitement.
Sandis Ozoliņš, the head coach of the Hockey Club "Dinamo Riga", invited children to play, fall and rise and enjoy their childhood. To help children engage more in physical activities, S.Ozoliņš pointed to the responsibility of parents: "There is a lot of talk about the fact that children nowadays spend a lot of time with their computer. It can also be acceptable. But parents also have to take responsibility — parents must be interested and involved in the lives of children in order they do sports more."
In addition to physical activities, children could take part in creative workshops, play giant games, and capture celebration in interesting photos. With special performance, little singers from the children's vocal group 'Dzeguzīte' and their favourite singers — Aija Andrejeva, Normunds Rutulis, Katrina Bindere and Lauris Reiniks — sang in the Children's Hospital's yard.
The Garden Festival was organised also with the help of the long-term cooperation partner and big friend of the Children's Hospital Foundation - the retail store chain Maxima and its family support program 'For Growing Latvia', giving the children a wonderful adventure and memories.