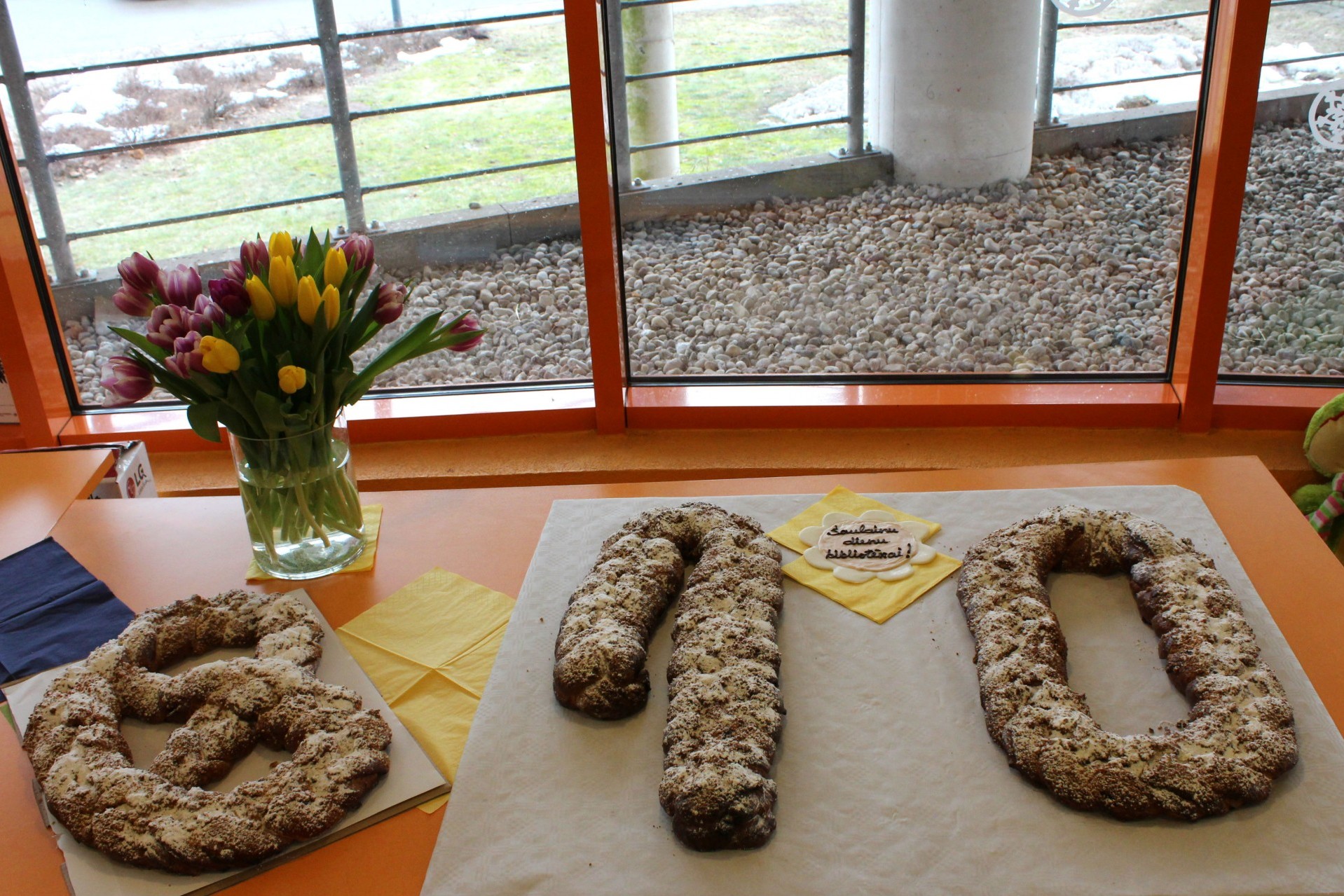 Children's Hospital Library celebrates the sincere 10th anniversary among small and big book friends!
On February 16, at 13:30, the Children's Hospital Library, together with big and small readers, celebrated its 10th anniversary! In cooperation with the Children's Hospital Foundation, the Riga Central Library and the newspaper 'Diena' at the end of 2006, an idea was implemented about the library for the Children's Hospital little patients to make their everyday life in the Hospital easier, more enjoyable and more interesting. Since then, the Sunny Days Library has become a very important place in the Hospital, which is visited by at least 70 children, their parents and hospital staff every day, moreover, for several years, the library has visited departments to make happy those children who cannot come after books themselves.
For seven years, the Sunny Days library has been located in new and spacious premises next to the reception, which is why many children notice the library at the first hospital visit. Every day, two librarians welcome little and big library visitors, who help find the book they are looking for. Every year, the library hosts more than 100 different events and exhibitions for children, where little patients and their parents are invited. In the first year of the library, the number of registered users was 912 and there were 22 events, then in 2015, the number of registered users was already 1228, of which 821 were children. Children's parents are also regular visitors to the library, because there you can do a variety of practical things, for example, print out the results of a child's analyses or make payments on the computer, and bring a book or magazine to the ward.
"The Sunny Days Library has justified its name during these years, because there really are not only bright and sunny rooms, but also a nice and warm atmosphere. The special role of and need for the library is also evidenced by the consistently high number of visitors, which has grown year by year, despite the rapid development of technologies and their availability to the patients. In 2016, almost 14 000 readers visited the Sunny Days Library!" — Liene Dambiņa, Head of the Children's Hospital Foundation, expressed her pleasure about the work of the library.