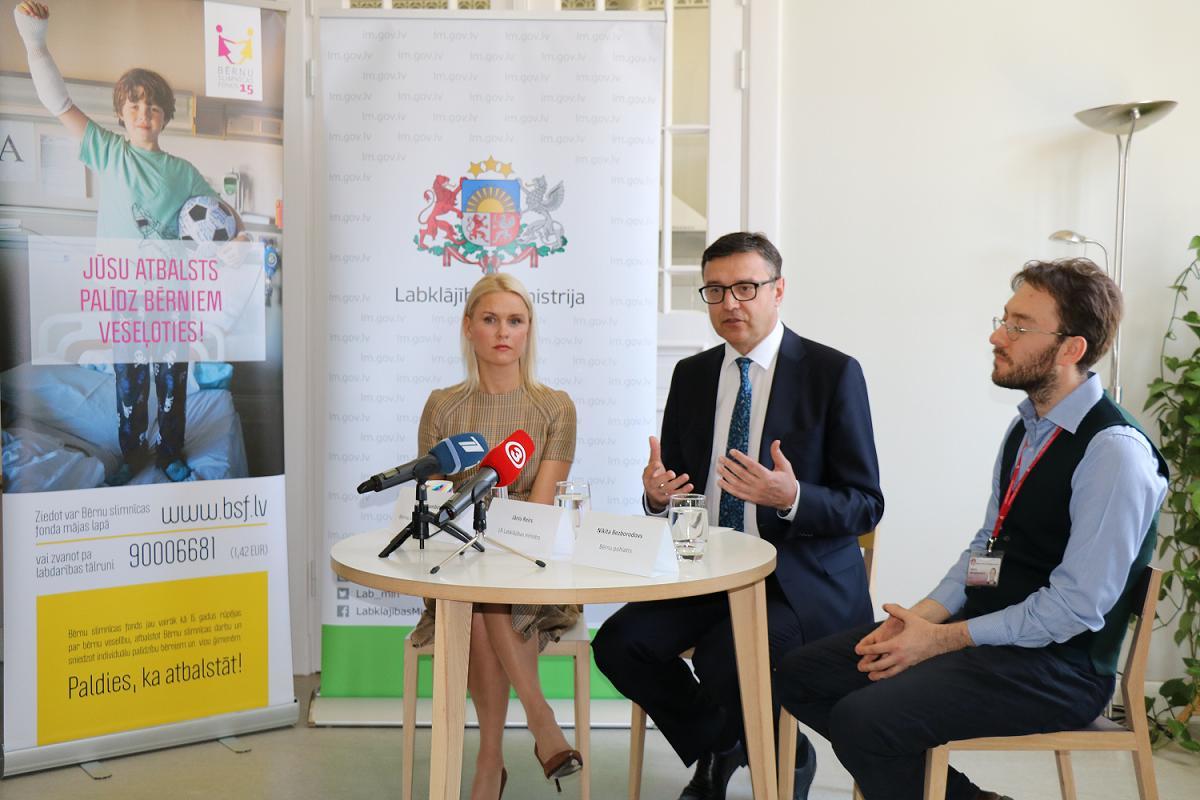 The first society-based program is presented in Latvia, providing qualified support to teenagers who are at risk of addiction to computers, the Internet, mobile phones or drug taking. The program was established by the Children's Hospital Foundation together with the industry specialists, and thanks to the financing granted by the Ministry of Welfare amounting to 118 012.60 EUR, there will be a possibility to implement the pilot project of the program by the end of 2018. The pilot project of the program is an important step in changing the content of the social rehabilitation service so that it becomes more effective and accessible to both teenagers and their parents.
New and advanced content of the program
Within the framework of the program, 12-18-year old teenagers will be provided with advanced, foreign experience and evidence-based assistance to be provided by an interdisciplinary team of specialists — a mentor, a social worker, a child psychiatrist, a child narcologist, a psychologist, a psychotherapist, a sports educator and other specialists who will be attracted, evaluating the individual situation of each teenager. Support includes active involvement of a teenager in school, family and leisure activities, as well as expert consultations based on the plan individually made for each client.
"It's much easier to tackle the problem than to deal with the consequences, so the world is talking about early intervention that is provided out-patient. Everyone who has worked in a hospital rehabilitation field knows that we can remove a teenager who has drug addiction problems from the environment and place him/her in such conditions where drugs are not available, but if he/she returns to the same environment, problems often return. Therefore, the initiative and dedication of the Children's Hospital Foundation to think and organize a completely new way of helping in such situations is very valuable, because at the end of this program the needs of teenagers are assessed both from social and medical aspects and the multi-professional assistance is provided," comments on the program Dr. Ņikita Bezborodovs, a child psychiatrist, Head of the Children's Hospital Psychiatric Clinic.
Assistance will be provided to at least 40 teenagers
The program will be available free of charge to teenagers living in Riga from mid-May, and any adult (parents, teachers, custodians, psychologists, etc.) who are concerned about teenager's behaviour or the risk of addiction can recommend such teenager to the program. It can be done by phone +371 29164747 or by e-mail info@pusaudzim.lv. The program is voluntary and lasts from 3 to 6 months. At least 40 teenagers are expected to contribute to the pilot project. The pilot project will be implemented by 31 December 2018 in a program-adapted room in the Parent's House, Vienības gatve 45.