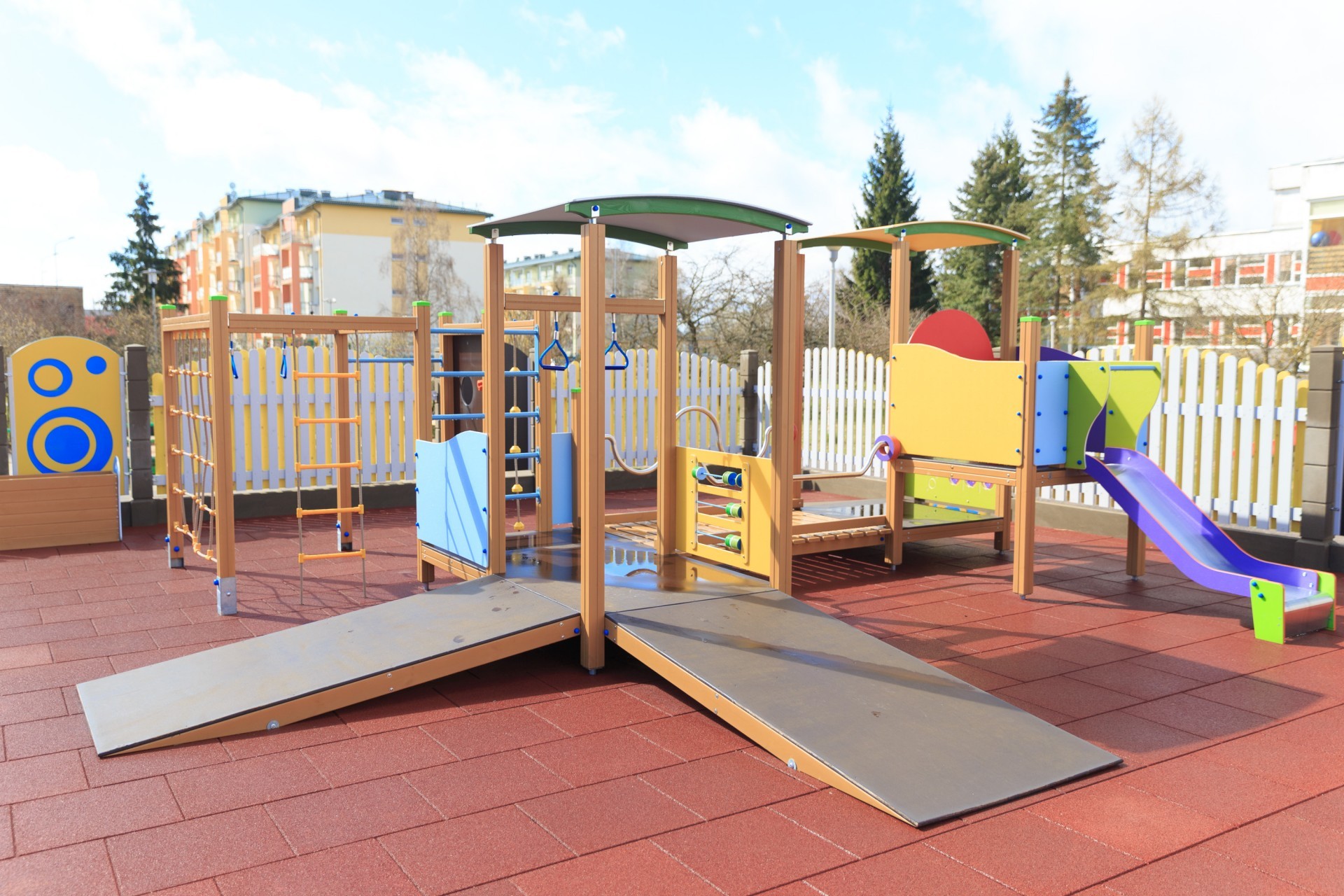 In the Children's Hospital "Gaiļezers", 11th charity campaign "Day of Goodness" was officially opened and presented a new playground located in the Hospital's area, which will bring joy to life of many little patients with movement disorders. Also this year, the campaign organizers LNT, the Children's Hospital Foundation, Rimi and Norvik Bank invite everyone to join the "Day of Goodness" and help children who lack the inspirational dreams!
Liene Dambiņa, Head of the Children's Hospital Foundation: "Health is closely linked to the quality of life, but also a supportive, comfortable environment, interesting adventures and loving people can make our daily life much easier and more enjoyable. In the campaign "Day of Goodness", we care about both the health of children and the quality of life, and I am very pleased that there are so many people around who are aware of the importance of helping children feel good, and they are ready to help! Last year, we together helped Kaspars, Monta, Katrīna and Markuss recover, and did another important job — we created a playground for Children's Hospital patients with mental health and movement disorders. The dream is finally fulfilled, and children, who have not been able to participate in the adventure of the playground so far, have now got a wonderful environment where to enjoy and relax! Together with Emanuels, Mihails, Marta and Katrīna and 15 more children, we really hope for the support of people this year, as the health and quality of life of children requires support and a feeling that our beloved ones are next to us!"
This year, the help is needed for 10-year-old Emanuels, whose biggest dream is to walk, so he needs specialized new orthoses, 10-year-old Mihails, who has a very severe allergy and needs a special medication to continue his treatment, 8-year-old Katrīna, who has diabetes and therefore needs a new insulin pump, as well as 2-year-old Marta, who has a severe genetic disease and needs medical equipment to maintain the vital functions.
Inga Bite, Rima Latvia Public Relations Manager, invites: "With many other activities that Rimi implements, for example, by promoting a healthy lifestyle in society, supporting children with special needs, or animal shelters, "Day of Goodness" is another opportunity to understand the big role of good work! Every smallest support on 'Days of Goodness' brings children closer to their dreams and allows them to improve their quality of life, therefore, we invite every Rimi and Supernetto store visitor to donate in donation boxes all over Latvia or loyalty card "My Rimi" cash savings in order to help children to recover!"
Within the framework of the campaign "Day of Goodness", everyone has the opportunity to help children, by donating online bsf.lv, through donation boxes at Rimi and Supernetto stores, donating My Rimi cash savings at kiosks or website mansrimi.lv, by calling 90006486 (cost per call EUR 1.42), as well as from May there will be a possibility to donate via online banking of Norvik Bank at e-norvik.eu and its branches. Donations are raised for treatment and rehabilitation which is not included in the State-paid medical services, so participation and support of the public is very necessary.
On the "Days of Goodness", over a decade, EUR 2.3 million have been donated, which provided help to 423 children, as well as children's dream has been fulfilled to have special playground in the territory of the Children's Hospital "Gaiļezers". The organizers of the campaign are grateful to everyone who, in the framework of the "Day of Goodness", helped give the children the most important thing — to improve their health and get a sense of joy!
Let's help fulfil the "Day of Goodness" children dream — to become healthy!