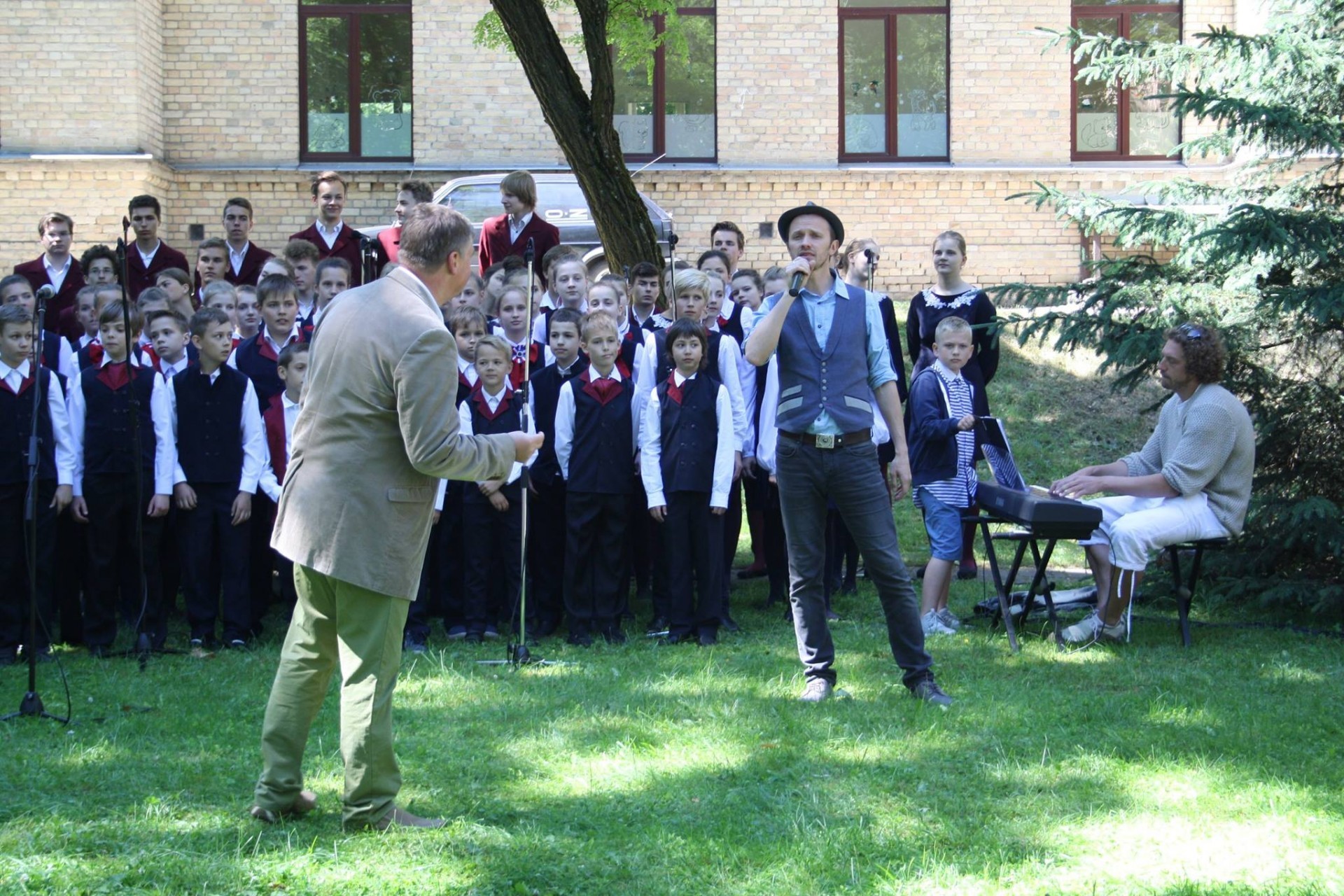 Little patients are very excited about celebrations and events that make them simply enjoy the time and have some fun, forgetting that there may be an infusion stand next door or an unpleasant procedure in the morning. We believe that joy and positive emotions help for recovering.
In 2010, the tradition was started when the Children's Hospital hosts the General School Youth Song and Dance Celebration concert, in which more than 100 young dancers and singers take part who together with Ance Krauze, Renārs Kaupers, Kārlis Lācis and the chief conductor Romāns Vanags perform the brightest songs and dances from the repertoire of the Celebration! The Children's Hospital Foundation together with big and small singers and dancers bring the celebration to the Children's Hospital, so that little patients have the opportunity to take part therein. Among the spectators there are also young singers and dancers who have been seriously preparing but most likely will not be able to participate in the celebration this year, because it is just this time that they need to attend the hospital. Everyone can sit on the first line at this celebration, sing along and watch dance performances, and receive autographs from favourite musicians. In the Children's Hospital, the patients, in turn, take care of drawings of gratitude featuring Renārs Kaupers, Ance Krauze, Kārlis Lācis and Romāns Vanags. When they received their portraits, there were cheers and joy, and all patients got wishes to recover faster and to join their dance and choir groups!
Over several years, AS Aldaris presents the visit of Santa Claus and the Dwarf-musician in the Children's Hospital during the Miracle waiting time, as well as a delicious and sweet present for every little patient in both BKUS places — Gaiļezers in Jugla and on Vienības gatve — 600 presents in total!! Thank you for the celebration!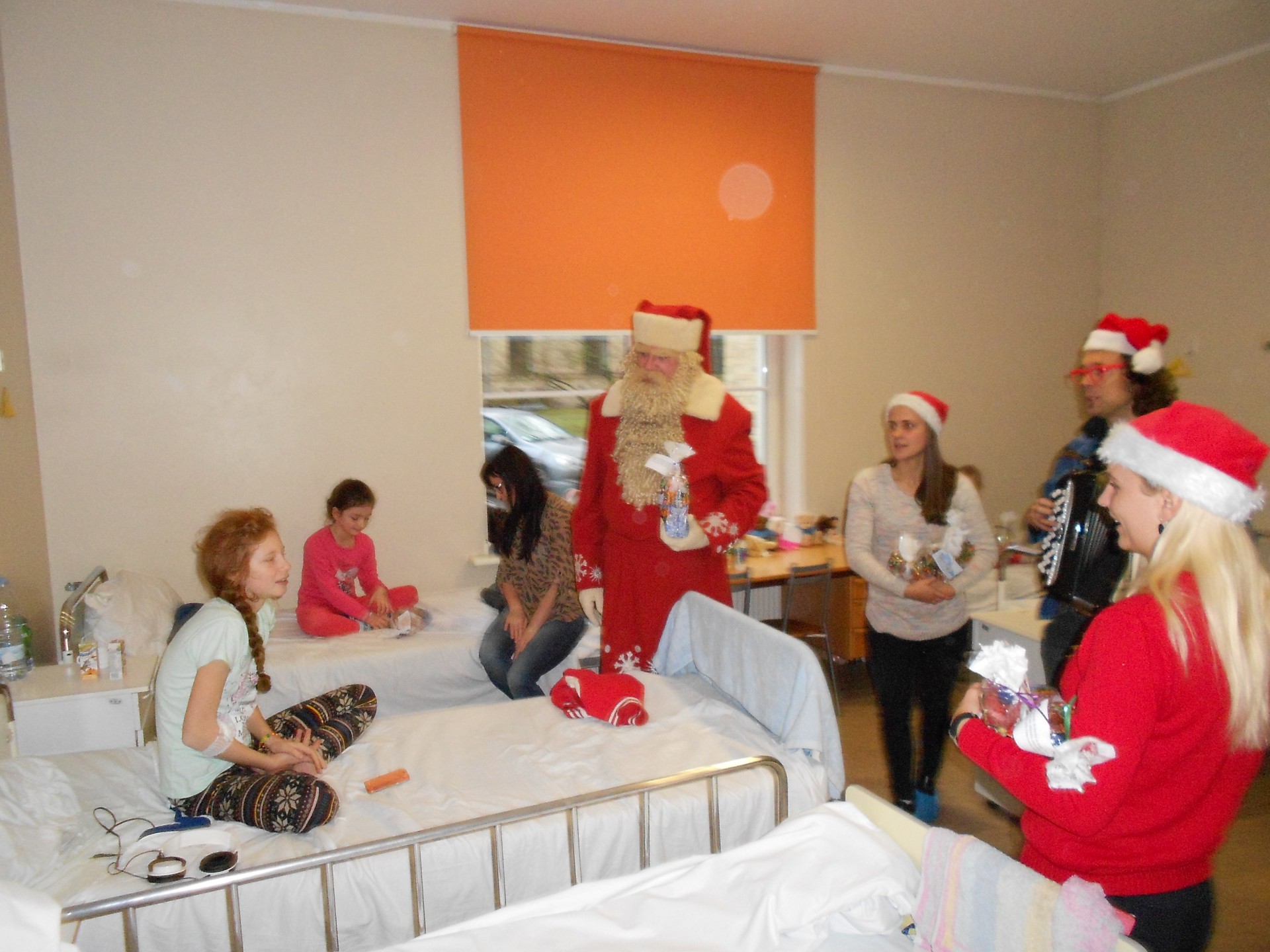 Our reliable friend Sixt Latvia once made a surprise at the Haemato Oncology Department, by organizing for little patients an unforgettable meeting with the magician, balloons and some character from the fairy tales, in addition to bringing a delicious meal.