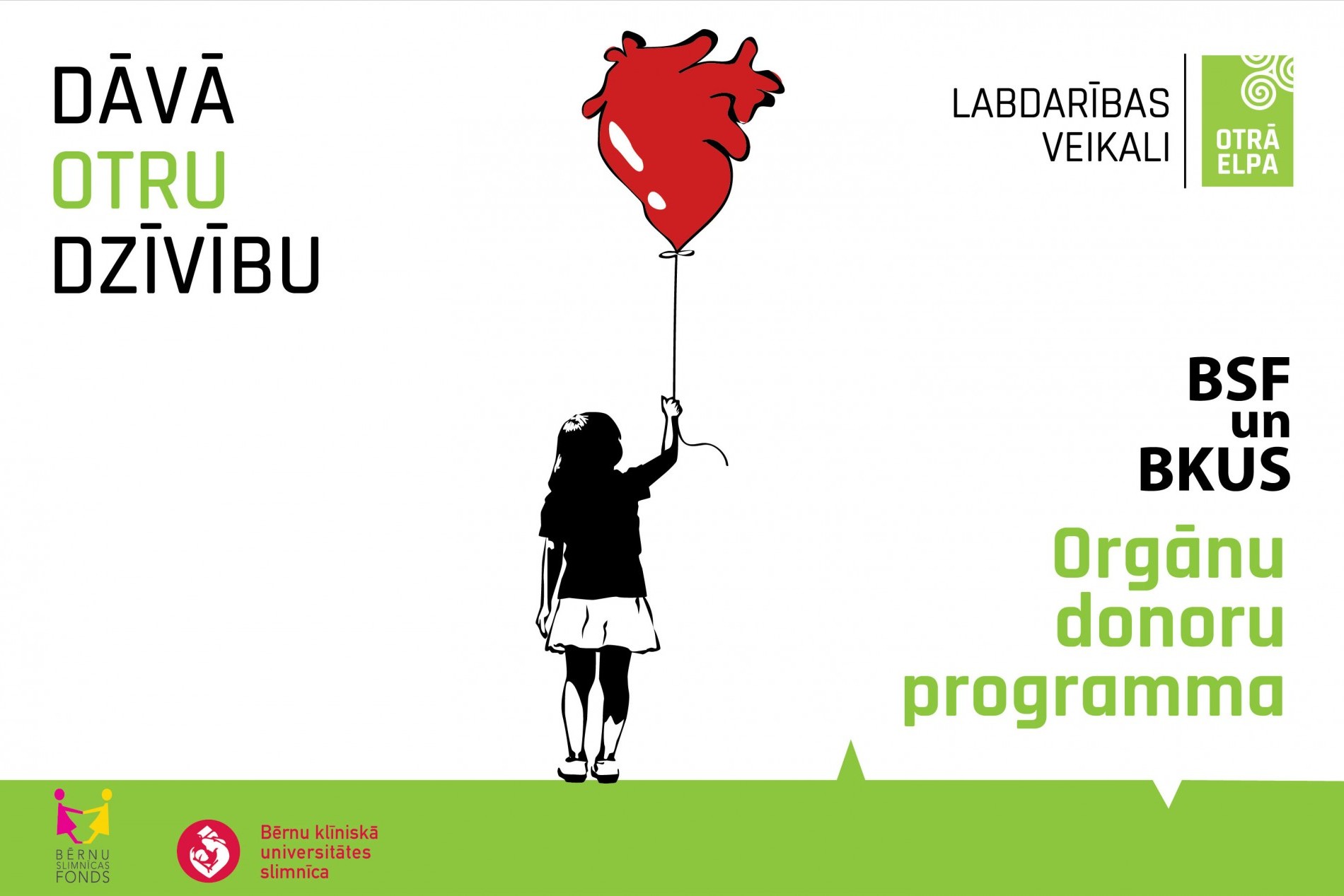 Support for emergency accruals in case of organ transplantation.
Donate
"Otrā elpa" (social entrepreneurship Second Breath), the Children's Clinical University Hospital and the Children's Hospital Foundation Organ Donor Program "Give a Second Life" was created with a view to create emergency savings to be used to cover expenses incurred by a family if their young patient needs medical care outside Latvia.
Every year there are several children who need urgent treatment outside Latvia. In these cases, BKUS doctors communicate with their foreign colleagues and arrange treatment for the child, which is paid for by the state, while the Children's Hospital Foundation takes care of the transportation and accommodation of the child and parents, as many parents cannot afford it and there is no time to start raising funds.
In cases where cooperation with foreign clinics is required and no more than few hours are available to aid, the costs of medical treatment for young patients are covered by the state, but travel and accommodation costs, as well as the payment for specific examinations, remain the responsibility of parents.
Thus, the Organ Donor Initiative provides an opportunity to cover all necessary expenses that are not related to the direct medical expenses of children. It is also an opportunity to organize help immediately and give children the opportunity to live!
The life should never depend on the existence or non-existence of money!