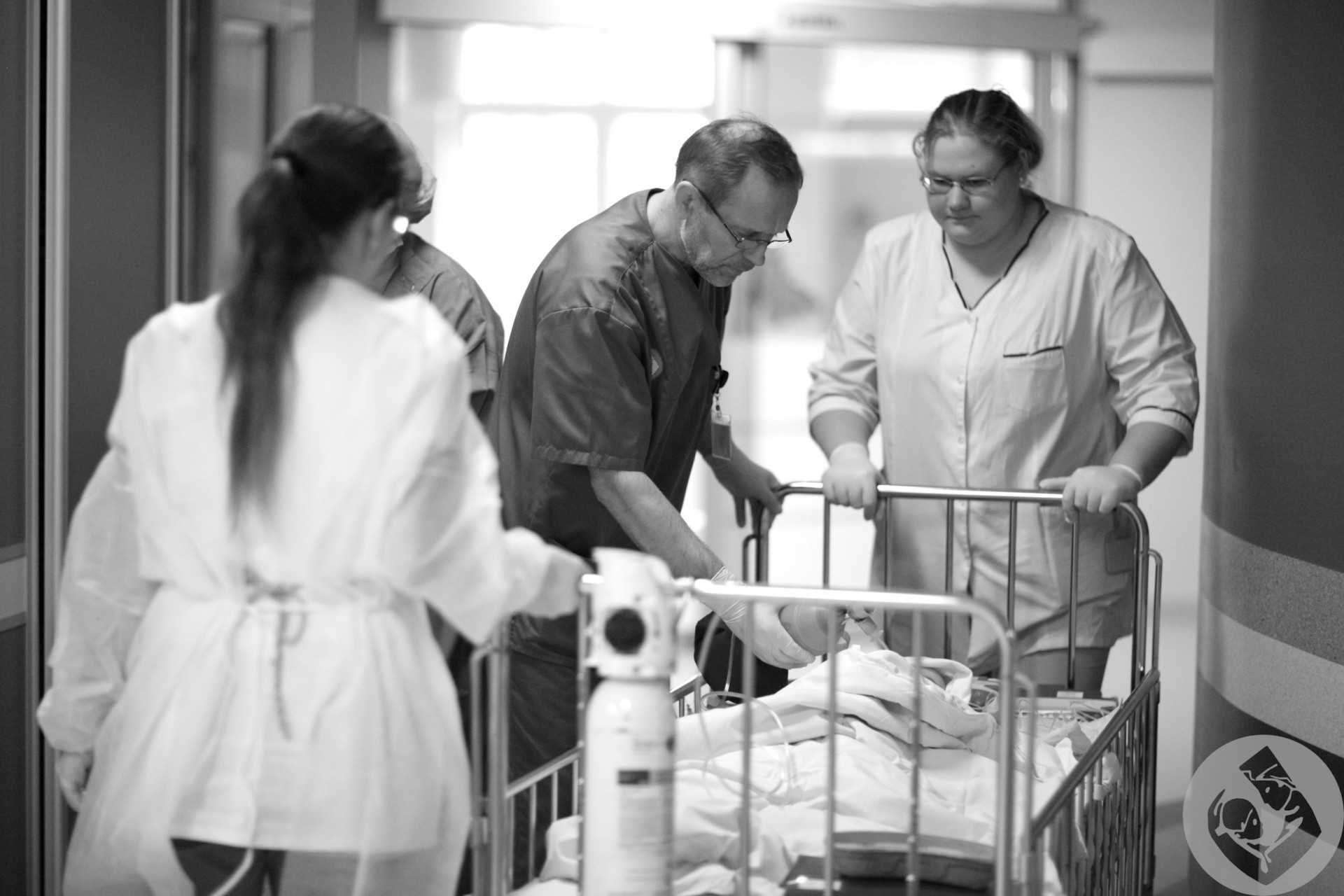 Thanks to contributors, we can make provisions for emergency situations and respond promptly, organise help for patients in cases when support from state doesn`t allow to make it happen.
Each year about 100 children are treated at the Children's Hospital who require additional examinations that are not available in Latvia, or drugs that are not reimbursed by the state, or the child's state of health is so complicated and serious that treatment should be continued outside Latvia.
Most frequently these are the patients of the Oncology who need help.
In 2016, the oncology patients needed help most frequently, there were 27 of them, aged from 1 year to 17 years. Children needed medical treatment outside Latvia, as well as examinations and drugs that the state does not provide and does not reimburse. 5 children with liver diseases needed help, and three had liver transplantation outside Latvia. The other recipients of help were 2 neonatology patients, 4 nephrology patients, 2 cardiology patients, 4 diabetes patients, 1 psychiatric patient as well as pulmonology, neurology and other patients. All the assistance we provided has been co-ordinated with the each child's attending doctor at the Children's Hospital, or based on the decision of the doctors' council.
Examinations and diagnostics are very important
Altogether 29 patients suffering from various diseases needed examinations that are not performed in Latvia, but which are critical for further treatment of the child. Accurate laboratory tests and diagnostics have a major effect on the result of the treatment; therefore it is necessary to do extra examinations, if required, to be able to treat the child successfully. Then both parents and doctors can be sure that the prescribed treatment is effective and the result is positive. Also in terms of costs nearly half of the funds spent, EUR 31,785.57 went to examinations outside Latvia. 15 patients needed medication not reimbursed by the state, and these were purchased for EUR 15,718.96. 12 patients needed to proceed with the treatment outside Latvia, and the Foundation met the travel and accommodation costs for the child and a parent, as well as for the donor if liver transplantation was needed; over EUR 10,000 was spent for this purpose. In view of the fact that treatment outside Latvia most often is a long one, the support to the children will be continued also during the further months. Several patients had very complicated and grave conditions that they needed support for examinations, medication as well as to go for treatment outside Latvia.
Foreign specialists performing surgery at the Children's Hospital
The Children's Hospital Foundation has found a solution for patients who would otherwise have to go for treatment outside Latvia – they can be helped right here at the Children's Hospital. Already for the second year running, in June the Children's Hospital took in Prof. Rintala, a guest surgeon from the Helsinki Children's Hospital. This time he came along with his colleague Prof. Taskinen, a urologist, to perform complicated surgery and examinations for 5 patients. The Children's Hospital Foundation paid for travel and accommodation, as well as the royalty for the professors' work, spending altogether nearly EUR 7000. Inviting medical professionals from abroad for performing medical manipulations at the Children's Hospital is a lucky solution, because it is much more expensive for patients to travel to a clinic outside Latvia and to stay there, and also it is demanding from the physical and emotional aspect. However, this may not be possible for all children who need treatment that is not available in Latvia.
Thanks to the donors, the Children's Hospital Foundation this year has helped 57 children who had to go outside Latvia to get treated! This year the Foundation spent EUR 65,972.68 for this purpose.
The amount of provisions built for extraordinary situations currently is EUR 173,301.99. Also further on, these funds will be used for children who need medical help outside Latvia, and we shall continue to keep the public informed about the spending of the donations.
We thank of all our hearts for the support to children and their families at the time when life is harsh to them!
Here are some stories when we helped the little patients of the Children's Hospital in emergency situations:
To describe these situations, for example, your donations have helped a 5-year old boy who had experienced numerous complications during the treatment and he needed a repeated liver transplantation. When waiting for a donor, no one can predict the moment when the transplantation surgery will be possible: when a clinic, which was in Hamburg in this particular case, receives the donor's liver, the patient has to be delivered to the clinic within 6 hours, where the transplantation and post-surgery monitoring is performed.
Or one more example - a 4-year old boy drank an exceedingly toxic liquid: as a result, the liver and kidneys ceased functioning, and also the stomach was seriously damaged. We promptly helped him to get ready for the trip to the clinic in Germany, to reach it together with the donor and to stay during the treatment.
Another example – a 13-year old girl suffering from oncological disease – she could take specific examinations in an oncology centre in Russia.
Or a teenager suffering from an exceedingly rare, even on global level, and complicated eye disease that is very burdensome from the physical and aesthetic aspect. A specialist has been found in the USA who has developed a methodology and a course of medical treatment that has produced positive results in similar cases.
Children who go home being well again make us really happy, and we try to keep contact with them also in the future, so that we can support rehabilitation or other measures for improving their health as recommended by the attending physician.
The situations vary, however, they have one thing in common – it is the future life of the child.
Thanks to your support, accumulating provisions for emergencies allows immediate response and possibility to arrange help for patients in situations when the state support or the family's financial situation prevents from dealing with the issue.