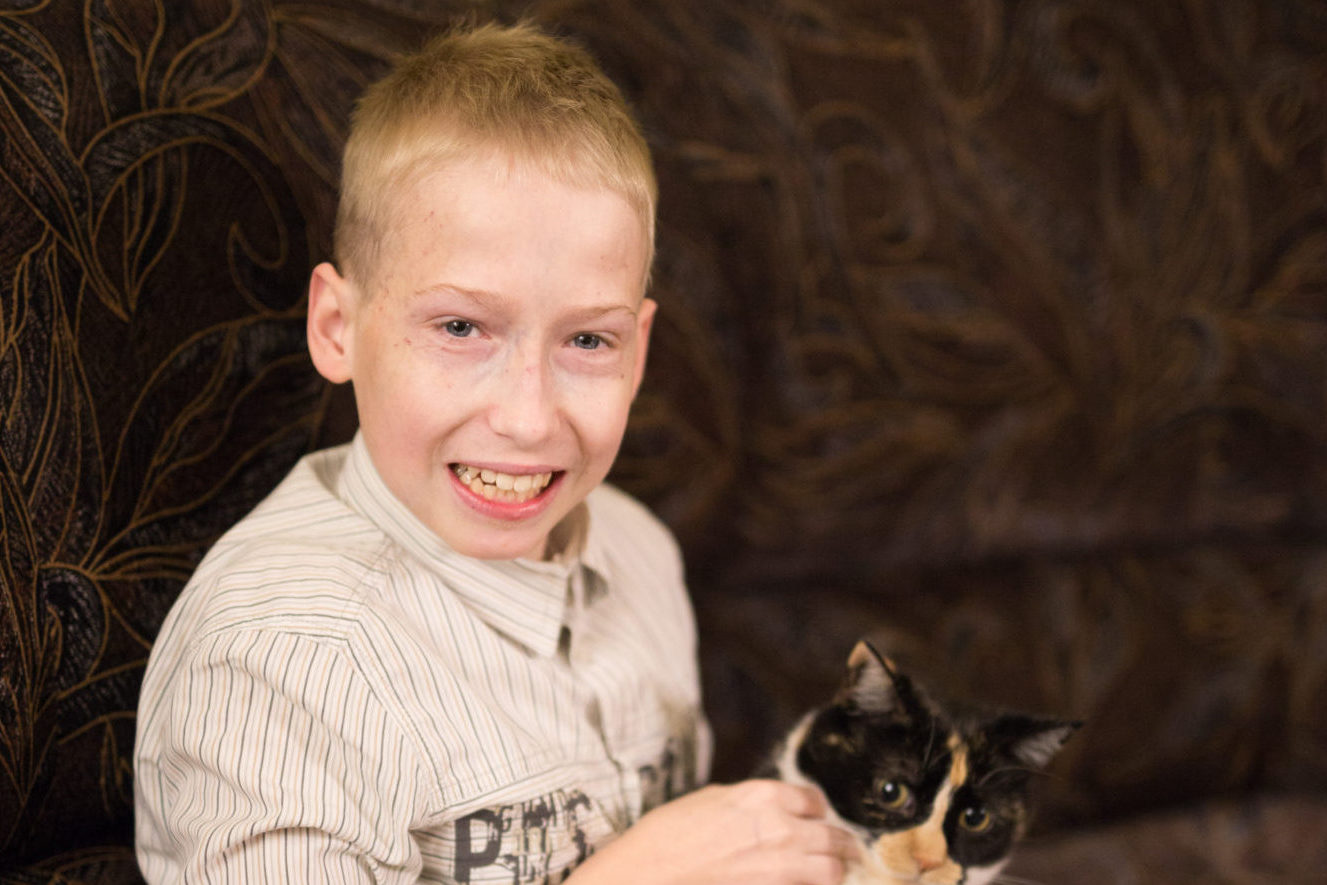 Reinis is closer to his dream of basketball, as it will be possible for him to undergo the required leg foot surgery!
His passion is swimming and guitar playing, and in the future Reinis wants to become a software developer. The boy's big dream is to play basketball and go to America. Reinis knows that in order to fulfil his dreams, he has to work a lot.
Reinis was born very little and weighed only 2 kg. The time passed, Reinis grew up, but did not start walking. And in fact, he is still not able to do it independently. Reinis has a child's cerebral palsy. The nerves responsible for walking are damaged.
Reinis has managed to stand on his own legs with the help of surgery, physiotherapy, gymnastics, massage, persistent work of his parents and doctors, but the body is growing and the leg foot deformation and unsteady ankles prevent Reinis from walking independently.
Right now, Reinis needs leg foot surgery in order to be closer to his goals to live a healthy life. Reinis is persistent and very diligent, but at this moment his family needs the support of other people very much.
Reinis's dad is a fireman — a driver, but his mom is very good at cooking sweet dishes and cinnamon buns which Reinis loves so much. Reinis is very proud of his family, and he promised his parents when he is cured, then everyone saves some money to go on a joint trip.
Sincere thanks to everybody who helped and donated in the campaign Angels above Latvia, so that Reinis could be closer to his dream and undergo a complicated foot surgery in Germany!