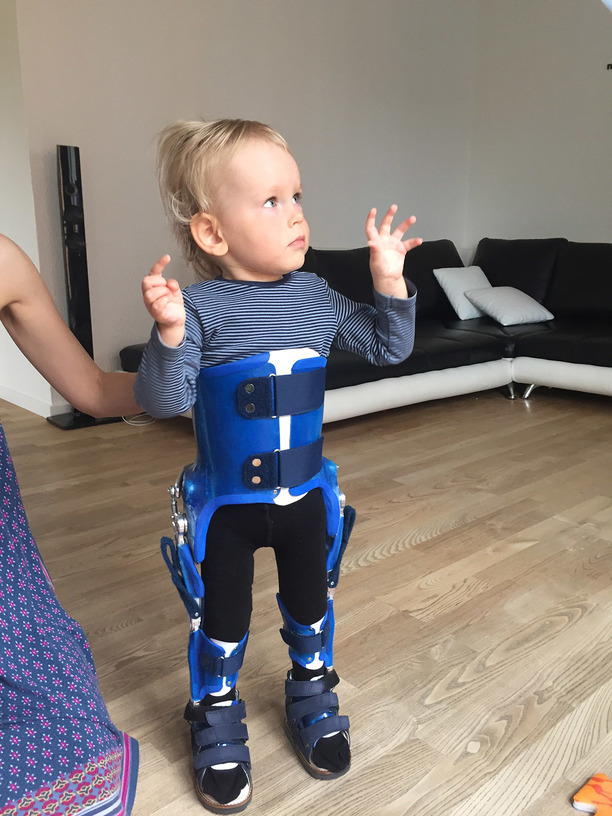 The cheerful Hugo is wearing orthoses that help his bones grow, and he hopes that one day he will walk independently.
Hugo is a smart and joyful boy who, until the age of 1.3, grew up and developed like any other child. But then his development began to regress, and based on genetic tests, he was diagnosed with what prevents the progress of the child's physical development, fortunately — not the mental development.
Currently Hugo is wearing orthoses that stretch his muscles, help the bones to grow and are also good for verticalization. In the beginning there was the hope that the boy would be able to start moving himself, but for the time being Hugo is too small to teach it to him. Also, only after some time it would be clear whether he will have the strength to do it independently.
Despite the health problems, the boy is cheerful, he likes dogs and cats, he reads books a lot and learns more and more words. We hope that once Hugo will be able to go for a walk together with his mother, father and older brother who is 15 years old.