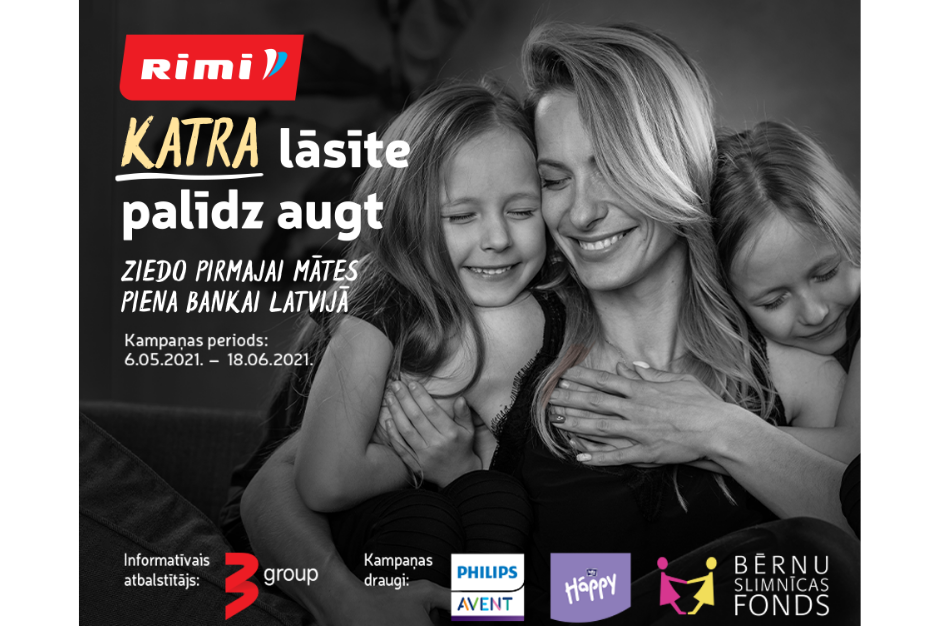 GIVE THE STRENGTH TO THE SMALLEST ONE! The campaign for the support of prematurely born children aimed at providing the donors' milk to the smallest patients throughout Latvia.
Donate
Every year more than 1000 children or about 6 % of all children in Latvia are born prematurely. They are very fragile and should be taken care of — preterm children are more at risk of not surviving, as well as facing health problems in the future.
Proper nutrition and breastfeeding is crucial in the early stage of life, as it gives the greatest strength to the smallest one to grow, and also provides an opportunity for better quality of life in the future. Unfortunately, not all mothers have their milk when their child is born preterm, but we believe that every child deserves a chance to live in full. Therefore, for the purpose to create the first Mother's Milk Bank in Latvia, Nutricia in cooperation with the Latvian Society of Neonatologists, the Children's Hospital Foundation, the parental organisation of the preterm children 'Esmu klāt!', and 'Rimi' launch the charity campaign Give the strength to the smallest!
We also invite you to join by donating at www.bsf.lv.