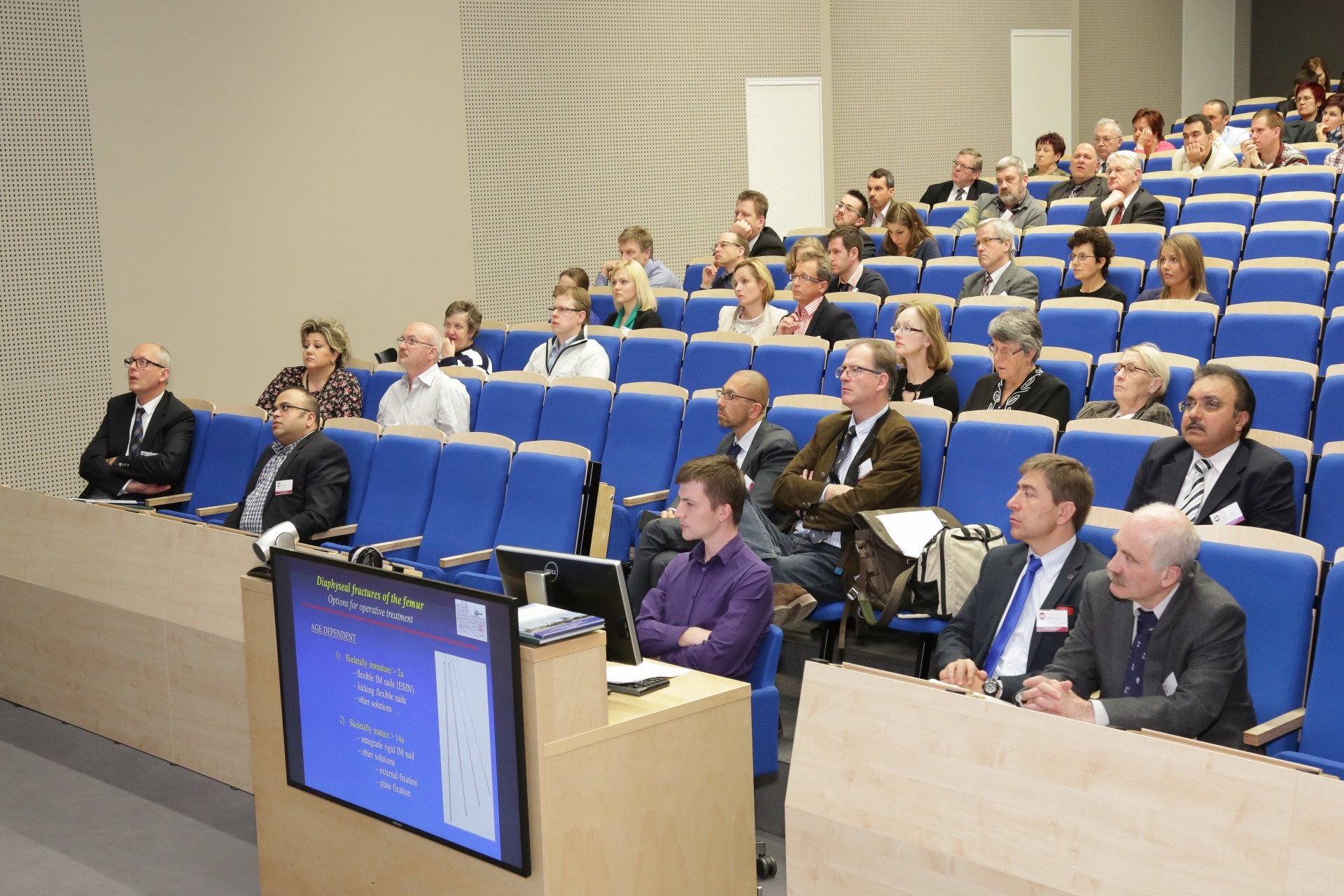 The Children's Hospital admits children from all over Latvia, because it is the largest multi-profile children's medical treatment institution in Latvia, and it has the very best paediatricians in the staff.
Donate
Some of the departments in the Children's Hospital are unique in Latvia, therefore the education and experience of doctors and nurses is exceedingly important!
By investing in building knowledge of our specialists, we are investing in our children's health, because professional and high quality health care is impossible without having knowledgeable and modern medical professionals. This is why every year we support further education of doctors and nurses and the exchange of experience: as a result, the patients of the Children's Hospital receive modern health care.
To work in the field of medicine also means life-long learning, because this sector is advancing at a very quick pace. To meet peers from all over the world, to find out how they work, to learn from them, to share experience and also to find somebody you can contact when our children have some very specific health problems – all this has a very direct and positive effect on children's health and treatment possibilities in the Children's Hospital. We want to provide the very best and up-to-date health care to our patients!