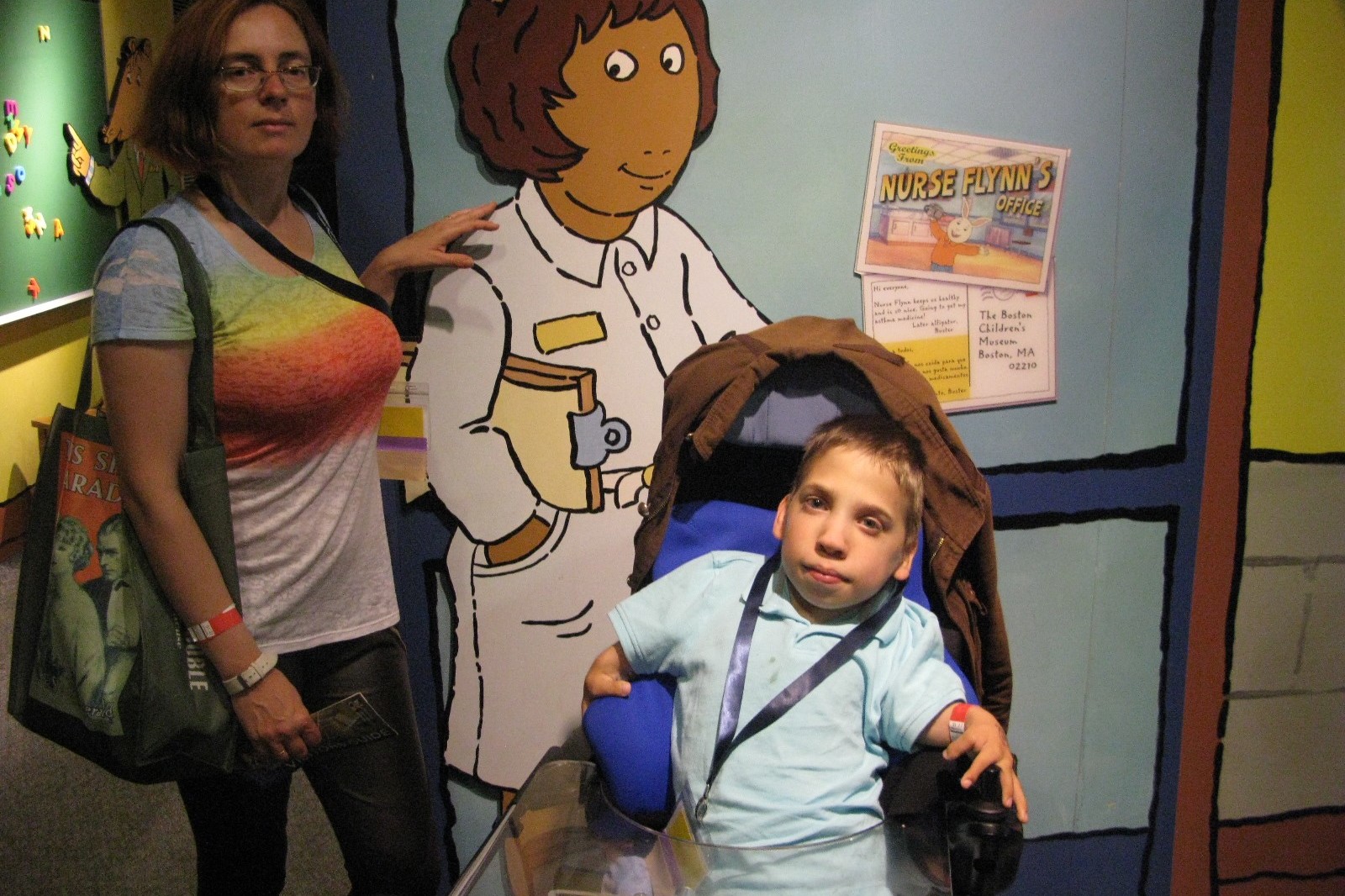 Edgar`s life changed in half a year because he got new, suitable wheelchair.
The story began thanks to Edgar's doctor Jūlija who wrote to us, the Children's Hospital Foundation, a request to support Edgars, who was living in the Liepaja social centre, within the campaign Angels above Latvia. This is a heartfelt and true example of how a boy's life can change in a half a year, as long as there are people who care about. In addition, often, just like this time, you do not need so much to make a child to experience the biggest and most beautiful event in his life, followed by many more! We thank all those who helped, and we remind you that 'Angels above Latvia' continues until January 31, and everybody has the opportunity to become a guardian angel of children!
Edgars has a rare disease - diastrophic dysplasia. In Latvia, he is the only one with such a diagnosis, and so far his movement possibilities were minimal, because there was no appropriate wheelchair. Edgars received a new wheelchair suitable for him that has changed his whole life thanks to the support of people in the charity campaign Angels above Latvia! Edgars met with his 14th birthday in America, where he had the opportunity to meet other people diagnosed with diastrophic dysplasia, and to have surgery for legs and feet to improve his health condition and the ability to move. Edgars has written a wonderful, humorous diary about the biggest and the most interesting event in his life - the trip, and we have included some passages here.
Edargs tells: 'I really wanted to see the planes, and at first I saw them at the airport, in the sky, they were closer than you can see them when you are at home. While adults were busy with tickets — they said that the visas had some wrong digits and everyone was worried — I stayed to look after the belongings. How many people are at the airport, it seemed that all of Latvia would fly away somewhere! We met with Jānis — he works at the airport and helps everyone who has some difficulties — and he was with us all the time and helped. He said he likes his work — both planes and problem solving. And we really had a lot of problems to solve!'
'What can I say about the flight? I liked it! Very much! I could watch what the plane wing looks like, and what the clouds are — just like cotton candy!'
Edgars with doctors went to the United States through London where they had to change the airports. And there adventures began that they had not planned before. It was the longest and most interesting day for Edgars.
'English people are interesting - they are not in a hurry. They comforted us all the time and said that this cannot be done and we will not be on time, because on Friday evenings traffic jams in London are particularly slow. It was hard to find a way to get us all — and, above all, my chair! — to Heathrow Airport. The adults all the time were speaking on phone and were nervous, but I smiled to everyone around because I thought they would know how to help us. And really — with the second attempt we managed to get a taxi in which my wheelchair could get inside, and we went to the airport. We prayed all the way — and the cars did not stand, although it also got too slow to go. We arrived at Heathrow Airport about 20 minutes before the flight — but it turned out that it was too late and we could not board anymore! What will happen now? A woman who was working at the airport and studying our documents, went somewhere to find out what can be done. We were all very tired. It turned out we could fly only the next day and we had to look for a hotel where to stay overnight. This was the first time in my life when I was sleeping in a hotel! We walked a little around the hotel, I got a little dog that Dr. Olafs called Johnny English — I liked that name! We had dinner in our room. And then we got all asleep. The longest and the most interesting day in my life was over!'.
Next day, travellers, now with Johnny English, had to go to the centre of London. "We decided to go by subway. Some subway staff were very friendly and showed us everything and also accompanied us. They also suggested that it was better to go to the Green Park, because then we will be able to look at the Queen's Castle, and it was easy to go by wheelchair there! That's what we did. But you know — even though they called the subway an underground - a train under the ground — it sometimes went on the ground, and we could see a small part of London as well. Green Park was very big and crowded, there were a lot of young people who were screaming something loudly. It turned out that they had come from all over England to protest the secession of England from the European Union. Many people were sunbathing in the grass, drinking coffee. A lot of tourists who were taking pictures of everything. We also were taking pictures. And then it was time to go to the airport.'
Edgars with doctors happily came to America, met many people with whom he shared the same experience, improved his health, learned some exercises that would help him every day, and got new friends. In some way, Edgars has got a new life with opportunities and adventures! Sincerely thank you for helping!