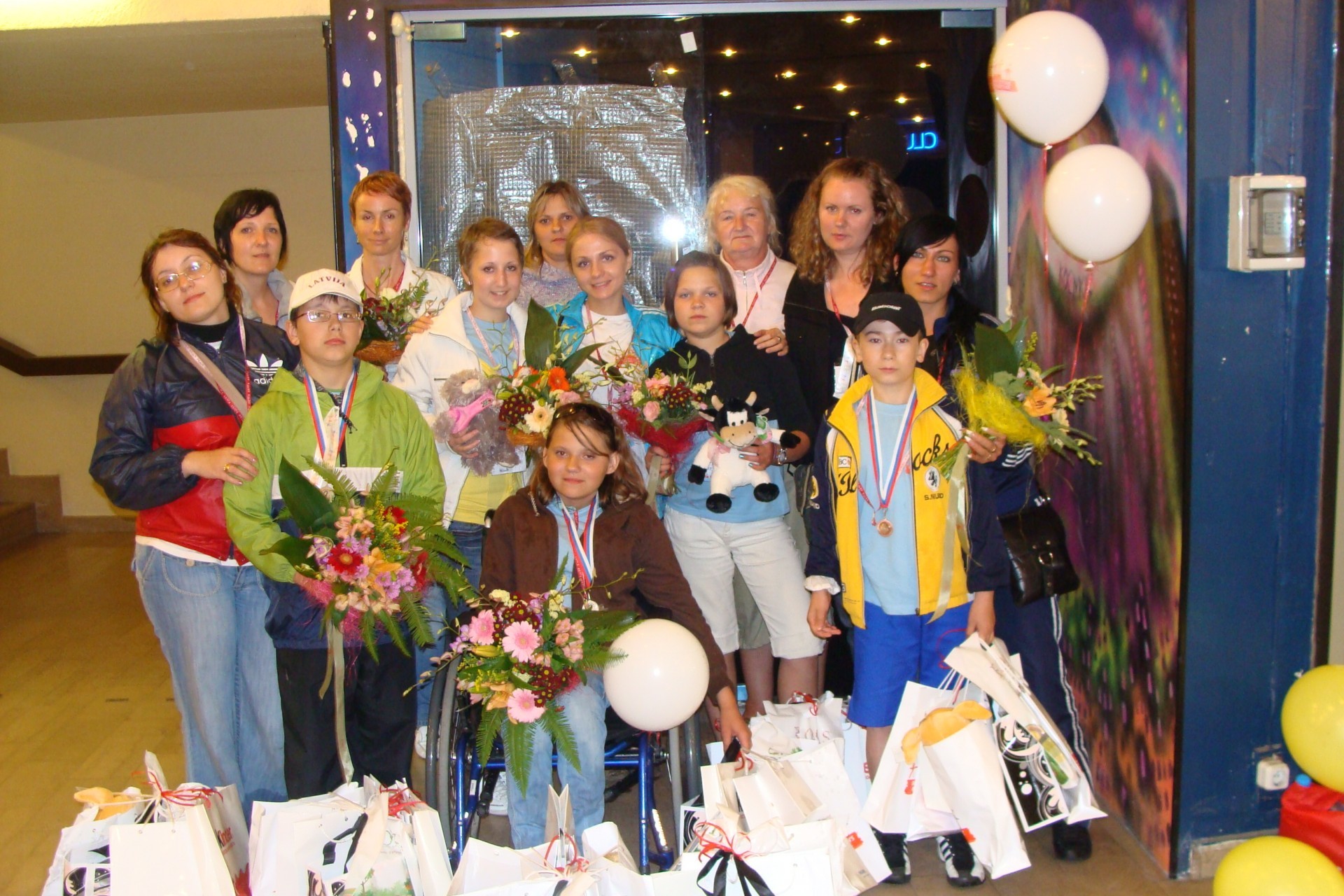 In 2010, from June 12-16, former patients of the Children's Hospital Department No. 20 participated in the "Winner Games" in Moscow. These are sports games for children who have challenged oncological diseases and come out as winners.
"We were the smallest team of just six children (regretfully, one of the boys couldn't come, because the illness had suddenly come back and he had to start chemotherapy). We are proud that the team won three medals - two silver (in swimming and shooting) and one bronze - in football. The shooter was Liāna, a girl in a wheelchair - the only one in the Games. Competition was tough - more than 200 children from seven countries participated. There was no leniency – everything was as in real competition, with referees. It was not that easy for the children – they had problems with walking, and had swollen and aching feet, and were very tired. It was good that a nurse was with us; she could give the right pills and apply ointment to the aching and swollen feet. We were on TV in Moscow, and children were interviewed. Once again, many thanks for giving the children this opportunity!" says Baiba Zariņa, a social worker of the Department No. 10 of the Children's Clinical University Hospital.
The Children's Hospital Foundation says sincere thanks to everybody, and special thanks to the tourism agency Alīda Tours that support the children's trip to Moscow. An opportunity to take part in such games is like an award for the hardships the children have overcome and for the struggle for their health. All these children are winners, but such games and experience allow children to abandon the disease and difficulties in the past and feel that the life goes on!